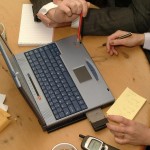 We'll work with you to understand your business requirements and ensure that you find the most appropriate candidate for the job. At times this can involve helping refine the job spec or conducting an international search. Exceeding expectations and delivering success to our clients is something we enjoy.
Each recruitment campaign or process that Middleton Green undertakes is tailored to suit each client or individual assignment – our philosophy is to act as a true recruitment partner. We treat every assignment as special and will not compromise on our service levels – if we feel unable to deliver we will not accept it.
Working hard to understand your needs ensures successful results. We aim to deliver an exceptional service that you will use again and again and recommend to others.